Socially-Conscious, Sustainable Gift Guide for Teens, Young Leaders, and Changemakers
With things looking up for a better 2021, it's time to celebrate (safely, of course!) and be thankful for all that we have this holiday season. If you are planning on giving gifts this year and have a teen in your life, it's highly likely they are more conscious than ever about issues around sustainability, social injustice, and inequality. Teens around the world are at the forefront of global issues! We hope this socially-conscious, sustainable gift guide for teens will help you find the perfect gift they will love (and feel good about loving!).
---
A backpack that gives back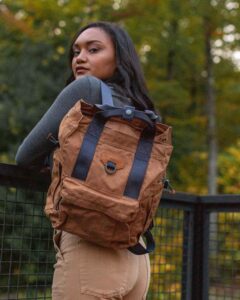 There are few things teens use more than a backpack, making it one of the top options on our gift guide for teens. A good quality, stylish backpack is something they'll use and love for years to come, which also reduces the need to purchase another a year or two from now. We love United by Blue backpacks, with their unique designs made sustainably and ethically and a portion of profits going to ocean cleanup efforts. State Bags is another great option, offering a variety of styles (including luggage and purses too!), and they donate backpacks filled with school supplies to students in need. 
---
Drinks that are always the right temperature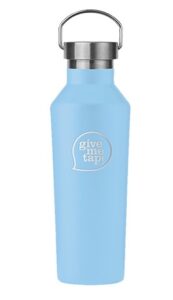 A good reusable bottle that keeps cold drinks cold and hot drinks hot makes it easy to ditch the plastic! There are lots of brands out there, but why not support a company that also provides clean water access to those currently without? Purchasing from Frank Water or Give Me Tap is a great way to give a physical gift but also contribute positively to a cause. 
---
Unlimited learning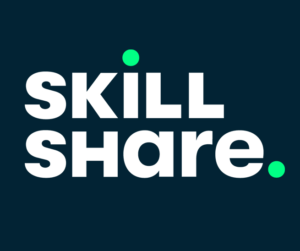 In this gift guide for teens we also want to encourage you to consider non-material gifts! Young leaders are usually keen learners, looking to develop their skills and knowledge. A subscription to Skillshare gives the teen in your life access to thousands of online courses, including courses perfect for budding changemakers, entrepreneurs, and leaders such as project management, storytelling, website and app design, and public speaking! It's also a great gift for the current moment, when in-person courses are limited.
---
Sustainable, ethical fashion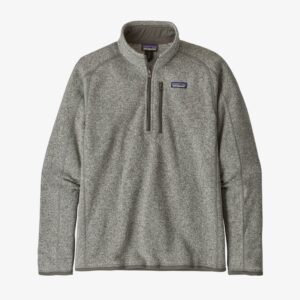 Instead of supporting fast fashion in the name of gift giving, sustainability-minded teens will appreciate the gift of new clothes they can feel great about! Choose to purchase from a sustainable, ethical fashion brand, many of which also have collections that donate a portion of profits to specific causes. Buying from a local company is always a great option (for example, Ecologyst near Victoria, BC where our Global Leadership Academy Canada is held), or opt for a wear-it-forever piece from a company like Patagonia, which uses primarily organic or recycled materials, ethical manufacturing processes, and offers a lifetime guarantee! 
---
A new-to-you wardrobe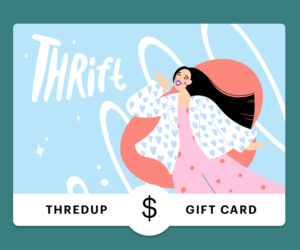 The best option is always to reduce, reuse, or recycle, so why not offer new-to-you instead this holiday season? Another great option on our gift guide for teens with a love for fashion is an item (or gift card!) from a high-quality secondhand marketplace like ThredUp. This site (and others like it) allow people to buy and sell gently used clothes with all the ease of online shopping, including functions like sorting by brand, size, or color. 
---
Some extra motivation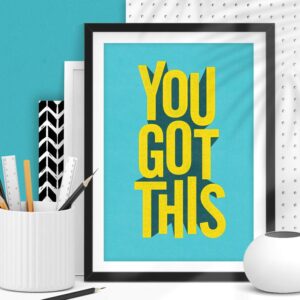 With more time being spent at home than usual, now's the perfect time to help them make their space motivating and inspiring! Etsy has a wide variety of stylish motivational posters, some of which you can pay to download and print and frame yourself at a local shop – no shipping required! Not only that, but you're supporting a graphic designer with a small business too. For this gift guide for teens we picked out this bright but simple You Got This option that comes in a variety of sizes, as well as this one for the RBG fan, one for the teen with the big dreams, one for The Office fan, and one to remind them to stay optimistic and aim high!
---
A box full of feel-good, do-good surprises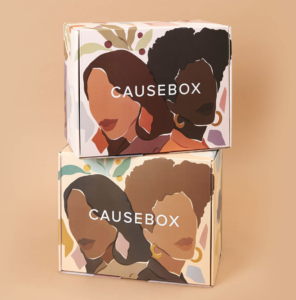 CauseBox is a great option for the socially-conscious, sustainable teen because it allows you to choose multiple different gifts within the box, all sourced from companies and social enterprises that are making a positive impact. Their current Winter box includes 6 gifts in total, and you can choose from options such as a cozy sweater made from recycled plastic bottles, reusable silicone zip pouches for food on the go without the waste, and cute gold hoop earrings that support the employment of domestic violence survivors!
---
A DIY treat… plastic-free!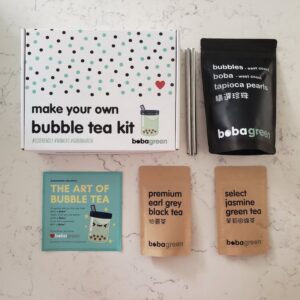 With many restaurants and cafes still closed due to lockdowns, and people staying at home, they may be missing their favorite food or drink! Why not help them make it at home themselves? For example, if they love bubble tea (and who doesn't), this BobaGreen at-home kit is a delicious and fun activity, plus it's packaged plastic-free and comes with reusable bubble tea straws they can bring with them to use even when their favorite shop opens up again! They also offer reusable glass and bamboo bubble tea cups, which fit perfectly with the reusable straws.
---
Inspiring reading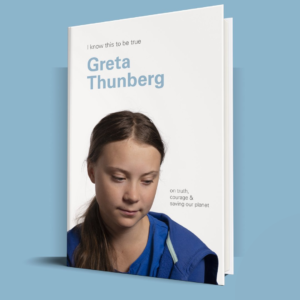 No gift guide for teens would be complete without books. While gifting a book you've owned, read, and loved is a great, sustainable option (and always special!), if you plan on purchasing new, opt to support a locally-owned bookshop when possible! Whether it's the biography of a leader or entrepreneur they admire, a book on personal growth, or a fiction book you think will inspire them to dream big and create change themselves… there are many amazing options out there. For books specifically about leadership, here's a great list to choose from. 
---
An unforgettable experience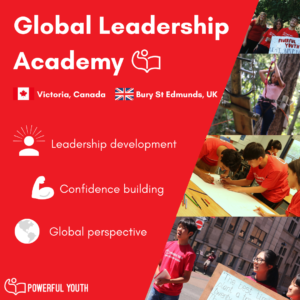 Gifting someone with an unforgettable experience is one of the best gifts around, and it's totally package-free and zero waste! With many countries limiting events for the next couple months, consider tickets to go do a local outdoor activity, or contributing to a more long-term trip they already have planned! We can't exactly put specific events or activities on this gift guide for teens because it's so location-dependent, but there is one exception! We are biased, but we know that our summer leadership programs are an incredible experience for young people from around the world who want to make a difference in their communities, and would be an exciting, engaging, and life-changing experience to look forward to! 
Using the power of experience-based learning, Powerful Youth is an award winning social enterprise dedicated to providing the best leadership training for youth world wide, helping them uncover purpose, fueled by their passions, to create positive and lasting change in themselves and their communities.
Want to learn more about our experiential leadership programs in Canada and the UK for international youth ages 12-18?
Read other blog posts by Powerful Youth