10 Impactful Charities to Inspire Youth into Action
Want to make a difference, but don't know where to start? As we teach all the young leaders in the Global Leadership Academy, the place to start is from your passions. What do you care about? What gets you motivated to work hard for change? That's why we are excited to share this list of 10 awesome non-profit organizations and charities to inspire youth to volunteer, fundraise, or get involved in. 
We decided to identify 10 different passions, the kind of world issues that cross borders. Then, we chose an impactful organization that addresses each one. Scroll down, find the issue that makes you the most passionate to create change, and check out what that organization is up to! Let their work inspire you to take your passion to the next level, and apply your leadership skills to making a difference.
1. Child Poverty : Unicef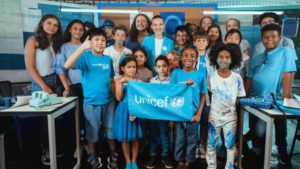 UNICEF has been helping the most disadvantaged children and youth around the world for almost 75 years. Their work spans 190 countries, and they address a wide variety of challenges that children face. You can learn more about their different programs and focus areas on their website – what inspires you to make a difference? Unicef works hard to enable and support youth volunteers around the world. You can find out more information here, and find the platform or group in your area. Alternatively, they provide information and materials for those who want to organize their own club or event in support of Unicef. 
2. Hunger : Mary's Meals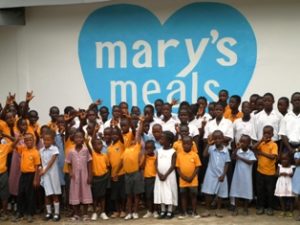 You might not think a lot about your lunch at school. However, hunger can distract you from your school work and your ability to give 100% to your studies. Mary's Meals provides free, nutritious lunches at schools all around the world. This not only feeds hungry children in poor areas, but provide a further incentive for them to come to school and continue their education. This organization, originally founded in the UK, has now expanded around the world. Does their mission inspire you? You can find a variety of ways to get involved on their website, including fundraising ideas, videos you can show about the organization's work, and international campaigns.
3. Animal Welfare : WWF, or your local animal shelter

If you're an animal lover, we have two great ideas for you!
First, the World Wildlife Fund has been hard at work protecting endangered and at-risk species around the world for almost 60 years! Pick your favorite animal that they are currently working to save (turtles, elephants, tigers, or so many others!), and develop a project or event to raise money to donate. They even have their own fundraising platform in which you can start a fundraiser, making it easy to promote and fundraise online as well!
Second, for those interested in helping animals close to home, in most cities you will find animal shelters. These local organizations help domestic animals find loving homes… a very worthy cause! Get in contact with your local animal shelter to find out about volunteer opportunities with the animals or events you could volunteer at! If you cannot find a local animal shelter in your area (many around the world are a part of the Society for the Prevention of Cruelty to Animals, or SPCA, network), the SPCA International website has international campaigns you can contribute to!
4. Gender Equality : UN WOMEN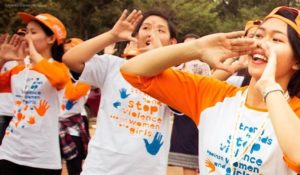 UN Women is a part of the United Nations working for gender equality and the protection of women in all 193 UN member states. They have a variety of campaigns targeting different topics and causes, as well as regional offices in many countries around the world that focus on the gender equality and women's issues of the region. You can also find a lot of good information and data about gender equality on their website that you can use to educate your community.
5. Education : K.I.N.F.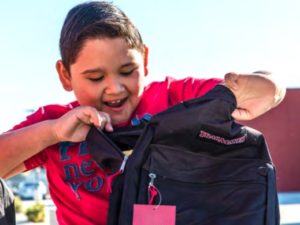 One barrier that many students have to a quality education is a lack of school supplies. How can you succeed if you do not have the most basic of learning supplies, like pencils, notebooks, or a backpack. There are a variety of organizations that donate school supplies to students in need, such as KINF in the United States and Develop Africa in a variety of African nations. You can hold a school supply drive to collect new school supplies for students in need, and donate them directly to either of these organizations, or an organization doing similar work in your area! Some schools in your area may also accept donated school supplies to offer students who need them.
6. Climate Change : Friends of the Earth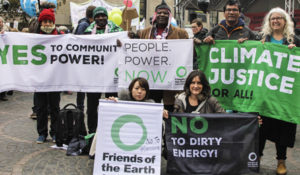 Friends of the Earth is a network of grassroots environmental organizations in 73 different countries! These organizations work together toward a shared goal of a peaceful, sustainable future. Opportunities for involvement and volunteering are high because of their grassroots approach. They have over 5000 local activist groups with over 2 million members and supporters already! If you live in Europe, they even have a special member group just for youth! You can also take advantage of all of the climate change data and information on their site, or donate fundraising efforts to the organization directly on their website.
7. Health : Stand Up To Cancer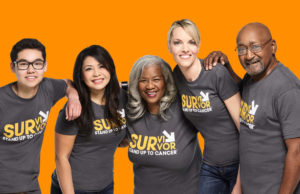 Stand Up To Cancer (SU2C) in the USA, Canada, and the UK focuses on funding groundbreaking research to find cures and treatments for all kinds of cancer. Cancer does not discriminate based on age, race, or the country you are from. So, if you have a personal connection to this or feel passionate about contributing to a future where cancer is no longer a deadly disease, this might be the right organization for you to support! SU2C has a variety of fundraising ideas on their website, and because 100% of donations go directly to researchers, you know the money you raise is making a difference! 
8. Homelessness : Local Shelters and Food Services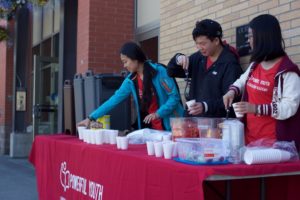 In almost every country around the world, there are people living out on the streets. Look into what organizations in your city are providing services to homeless people or those living below the poverty line. Organizations may include food banks, free hot meal services, overnight shelters, or support services. Many food banks and hot meal services ("soup kitchens") accept volunteers. Alternatively, you could organize a club or event to raise food donations, clothing, or money to donate! 
9. Ocean Pollution : Surfrider Foundation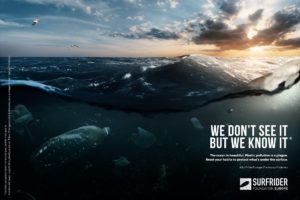 Surfrider Foundation is a non-profit organization dedicated exclusively to the health of the ocean and coastlines. Their projects address clean water, plastic pollution, coastline preservation, and more. They take a hands-on approach, but also work to make a difference through policies. Originally an American organization, there are now Surfrider Foundation chapters and volunteers in Canada, Australia, Europe, and Japan too! You can volunteer with a local chapter (like our summer Global Leadership Academy participants!), or help fundraise for them. You could also use their excellent information and graphics to educate people about ocean health issues! If you want to contribute to another organization that works outside of these areas, here is a great list of other marine conservation organizations!
10. Mental Health: Crisis Lines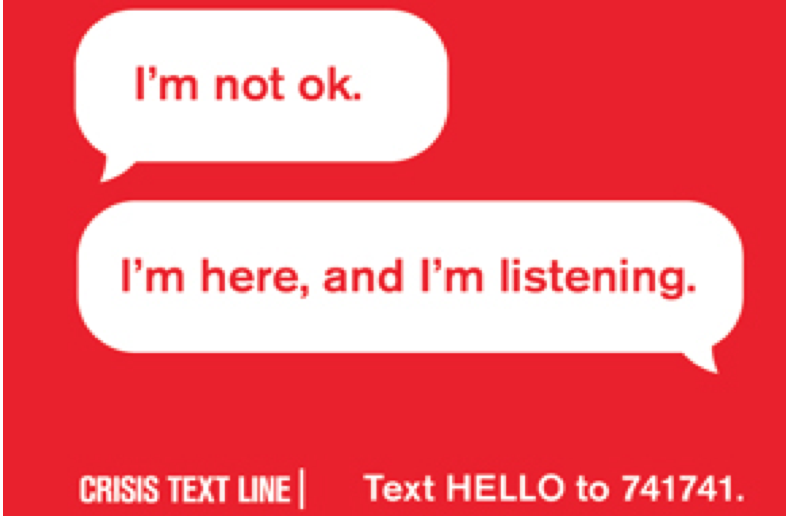 One in four people around the world will suffer from a mental disorder at some point in their life, and yet two-thirds of people never seek help or treatment. Mental illnesses are serious, sometimes life-threatening conditions, and suicide and mental health crisis lines are there to provide free support and information to those struggling with mental health, suicidal thoughts, or other personal crises. You can find crisis lines around the world, and the service they provide (almost always by volunteers!) is invaluable. 
Most crisis lines require potential volunteers to go through rigorous training (or be qualified professionals). This would therefore be a high-commitment, long-term option to contribute your time to the cause. However, you could financially support your local crisis hotline with a fundraiser, or work to spread the word about the services they provide so the people who need help can access it!
There are also other kinds of crisis lines that you can support, such as services exclusively for children and youth (eg. Kids Help Phone Canada), LGBTQIA+ individuals (eg. Trevor Project), domestic violence victims (eg. National Domestic Violence Hotline), and more. 
Using the power of experience-based learning, Powerful Youth is an award winning social enterprise dedicated to providing the best leadership training for youth world wide, helping them uncover purpose, fueled by their passions, to create positive and lasting change in themselves and their communities.
Want to learn more about our experiential leadership programs in Canada and the UK for international youth ages 12-18?
Read other blog posts by Powerful Youth