Developing Leaders of the Future Through Experience Based Leadership Learning
We are excited to announce that we are iStudy's Best in Experience Based Learning… for the third year in a row! We pride ourselves in offering high-quality experience based leadership learning for youth from across the world. It feels amazing to be recognized for this work!
Of course, we would be nowhere without our amazing participants and young leaders. Experience based leadership learning is nothing without people to experience it, and we've been so lucky to have participants from 18+ countries since we began our programs in 2014. Our past participants have gone on to big and bright futures! They inspire us to continue offering this experience to even more youth from even more parts of the world in the coming years.
In order to learn more about our program and our unique approach to leadership training, iStudy interviewed Powerful Youth Co-Founder and Director of Impact, David Charron. David co-founded Powerful Youth in 2014 alongside Dr. Graham Brown to offer a different kind of leadership training for young people. They wanted to focus on three major areas: confidence building, leadership soft skills, and global perspective. What makes Powerful Youth programs different? Why do we choose to offer programs in Canada and the UK? What can participants expect to get from a Global Leadership Academy experience? For all that and more, read on!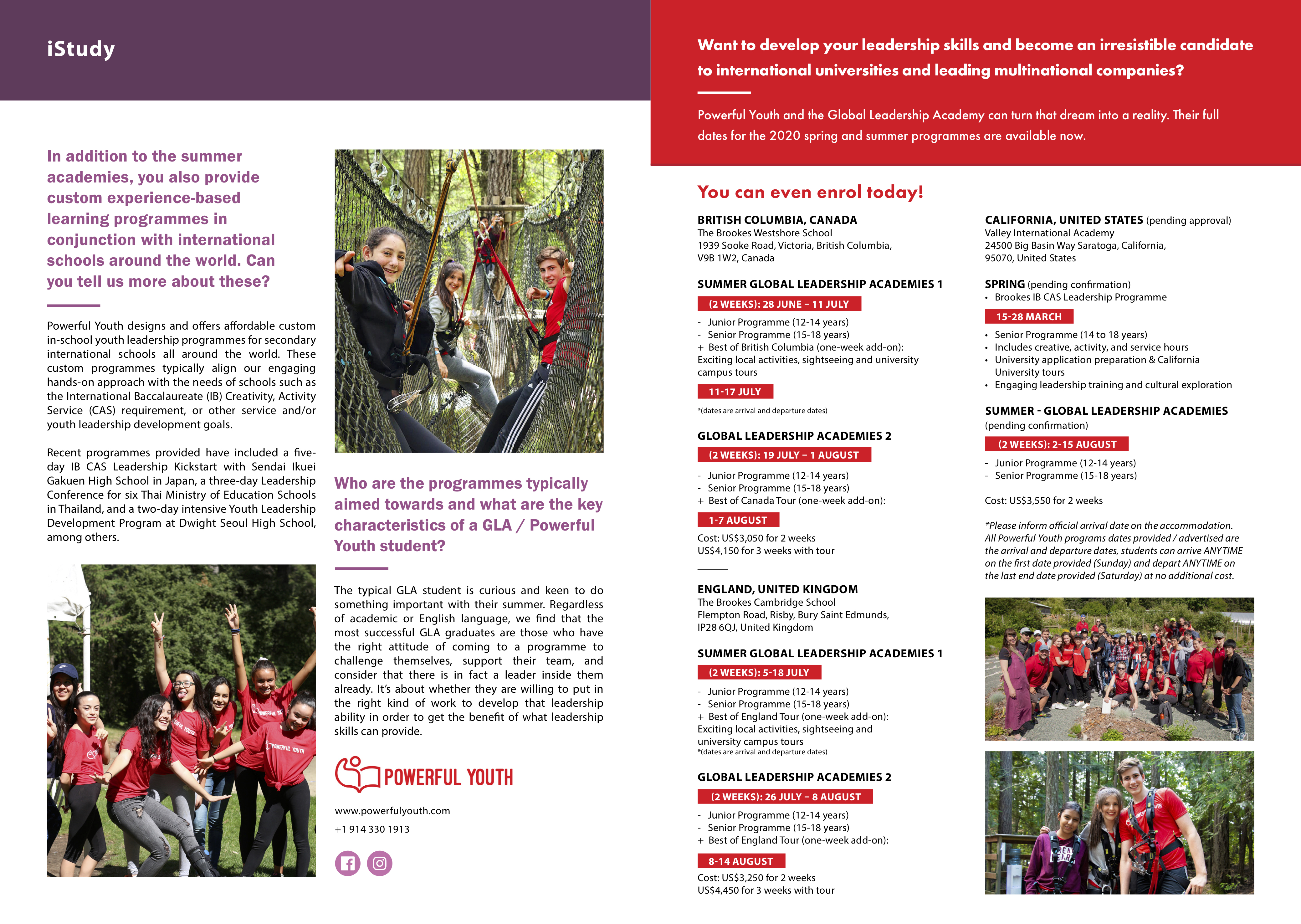 The iStudy Awards celebrate schools and institutions that make studying a successful venture. They honour outstanding universities, summer programs, and volunteer programs for youth every year in their iStudy guide. This guide also offers valuable information about studying abroad and how to choose the work, study or volunteer experience that is right for you. For 2017/2018, 2018/2019, and now again for 2019/2020, Powerful Youth's unique approach to experience based leadership learning in Canada and the UK has been recommended and awarded iStudy's Best in Experience Based Learning. To learn more about iStudy, visit their website.