The Global Leadership Academy in the United Kingdom is an Experience Like None Other!
Youth are powerful but often lack skills such as confidence, leadership and global perspective necessary to be great leaders of their own future success. The Global Leadership Academies are designed to provide younger adults ages 15-18 years old with an engaging 2 week summer schedule packed with team challenges, fascinating field trips, breathtaking outdoor activities, inspirational guest speakers and new experiences historic Cambridge United Kingdom.
Testimonials from our graduates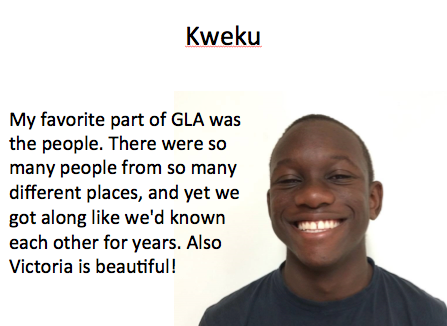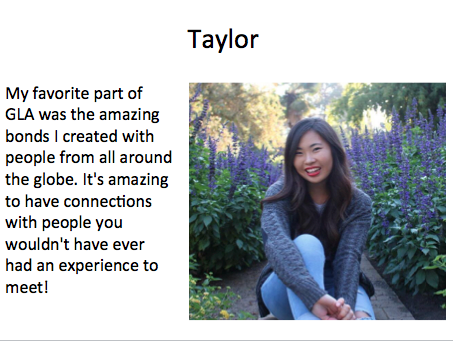 SUMMER LEADERSHIP PROGRAM HIGHLIGHTS IN ENGLAND
Hundreds of young leaders attend from over 20 different countries around the world every summer.
Designed for all English language levels with experienced-based education and ESL compatible instruction. 
Each participant completes 60+ hours of community service and service-learning hours.
All participants develop, research, plan, and present their own DREAM service project turning their passions into a purpose that leads positive change in their community.  Read More about DREAM Service Projects Now!
What will you go at the Global Leadership Academy in England?
What you will gain from the England Global Leadership Academy?
Join a Global Community

Meet other talented young leaders from over 18+ countries

Provide Meaningful Service

Complete 60 Service Hours • Create and lead your own DREAM Service Project

Improve University Readiness

Work Portfolio • Presentation Skills • Research and Planning

Discover and Learn New Passions

Leadership Training Related to: Arts • Sports • Music • Theater • Dance • Film • Business • Service

Experience the Best of the United Kingdom!

Hiking • Swimming • Kayaking/Canoeing • Climbing • Fishing • Paddle Boarding
United Kingdom Summer 2018 Program Dates and Tuition
June 24 to July 7, 2018
SPACE AVAILABLE

$3,250 USD
June 24 to July 7, 2018
FULLY BOOKED

$3,250 USD
August 11 to August 24, 2018
SPACE AVAILABLE

$3,250 USD
Admissions Process
Submit your application by clicking any APPLY NOW buttons or links.
Select the specific program(s) dates you wish to attend.
If you require financial scholarship support, please indicate that on your application and submit your scholarship essay or a link to a video submission with your application.
To officially register for a program, we must receive an initial $300 CAD deposit to reserve your place into the program(s) as well as issue an official letter of registration required to issue a tourist VISA.
You may pay the non-refundable deposit as well as the remaining tuition balance at once or in installments.
Please arrange and share with us your flight/travel to/from London Heathrow or Cambridge International Airport so we can arrange pick-up and drop-off from that airport.  We are happy to help you research and select the best possible flights.
Check to see if you need to apply for a United Kingdom Tourist Visa.  Participants need only a "visitor" visa.  You do not need a custodian declaration form to attend the program
We will issue you a registration letter required for obtaining a visa once we receive your deposit payment.
PACK YOUR BAG: We will provide you with a complete packing list suggesting what and how much to bring to have the best possible time with us.  ARE YOU READY?: For the challenge and fun of a lifetime!
Frequently Asked Questions
To be considered for financial aid or scholarship we ask that you submit a written essay or create a 3-4 minute video that answers these 3 questions when you submit your online application:
1. Why are you interested in attending the Junior Leadership Academy?
2. What sort of clubs, social activities, service, or sports have you been involved with and why?
3. What is a strength that you have already as a leader?
Feel free to be creative and fun, but make sure to answer the questions as best you can. The file can be uploaded to this site by using the File upload button below. Since videos are too large to upload, please send us a link to a YouTube, Vimeo, or some other video hosting site to dcharron@powerfulyouth.com
The Junior Leadership Academy is open and encourages all young adults around the world to apply.  Our only requirements for admission are that you will be between the ages of 12 to 14 years old by the time that you attend the program.
All instruction is done in ENGLISH, however we do not have English language requirements as we are an experienced based program.  We do suggest that students have at least a proficient level of English, or the ability to speak and understand short statements/questions, but this is not a requirement.
Youth will stay on campus in school dorm rooms with capacity for 4 students.  Each room is large enough for each participant to have their own bed, dresser, desk, and closet space.  We assign students to dorms according to gender and to promote diversity, we reserve the right to decline all requests to stay in the same room with someone you may know.
REFUND POLICY:
If cancellations are made
8-weeks prior to program start date: Full refund of program fees (Deposit is not refundable)

4-weeks prior to program start date: Refund 50% of program fees (Deposit is not refundable)

Within 4-weeks of program start date: No refund of program fees

Deposit is only refundable in the case of a denied visa. Proper documentation must be provided.
MAKE A PAYMENT:
Payments for the Powerful Youth's programs may be made securely and online through Paypal.  We will issue an online invoice once we have received and issued an admissions welcome letter.